IZL-110
4000Vpk, Dual Channel Digital Isolator For Switching Applications
Digital Isolators
2 channels
Features
Extreme Pulse Width (10ns, 100Mbps)
Low Pulse Width Distortion < 1.5ns
Low Jitter <1ns
4000 V Peak Isolation (60s)
>200 kV/µs Transient Immunity
Functional Double Capacitive Isolation
High Electromagnetic Immunity
<0.5pF Total Isolation Capacitor
2kV ESD Protection
Wide Temperature Range -55°C to 150°C
5V±10% Supplies Operation
8-pin SOIC Narrow Body (3.8mm – 4mm)
Carrier-Free Modulation
Applications
DC-DC Switched Power Supplies
EV/HEV Battery Charger
High-Voltage Motor Control
High-Voltage Inverters
Ground/Supply-Noise-Sensitive Applications
High-Temperature Environments
DESCRIPTION
The IZL-110 is a dual-channel digital isolator. This device has 1 forward and 1 reverse channels with logic input and output buffers separated by VDDTECH's double capacitive Silicon isolation barrier. It provides galvanic isolation above 4000 Vpk and can sustain common mode transients larger than 200kV/µs.
VDDTECH's proprietary modulation technique is free of high frequency carrier for better EMC performances while providing a periodic refresh signal each 250ns in case of steady state input signal. The IZL-110 has been optimized for switching applications. In such cases, the power switches do not toggle while a fast transient event (dV/dt) is occurring. A blanking feature is implemented in IZL-110 making it robust against possible input noise induced by hard-switching events. The IZL-110 is able to transmit short pulses as low as 10ns with low distortion and very low jitter, making it an ideal choice when, for example, extreme conversion ratio (i.e. very low duty cycles) is required as in DC-DC converter applications.
TYPICAL MEASURED PERFORMANCES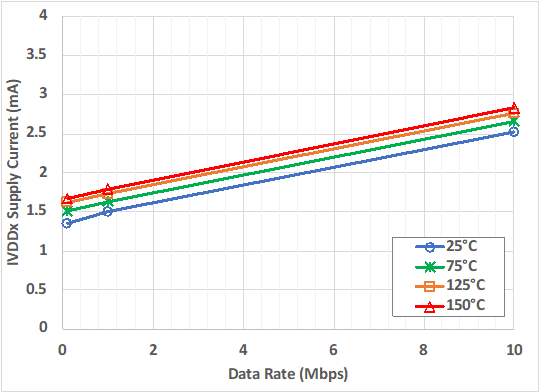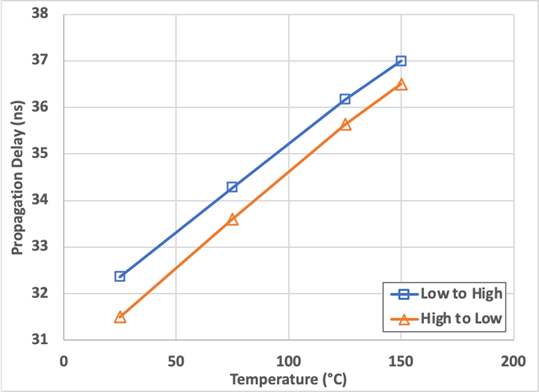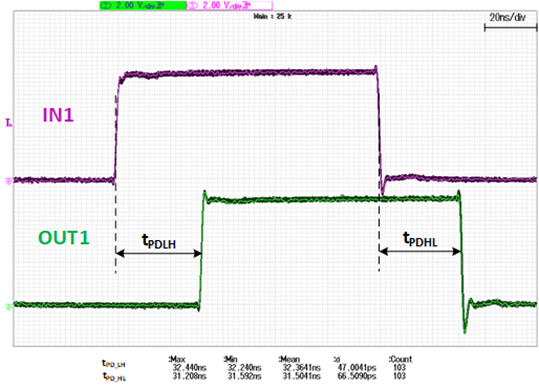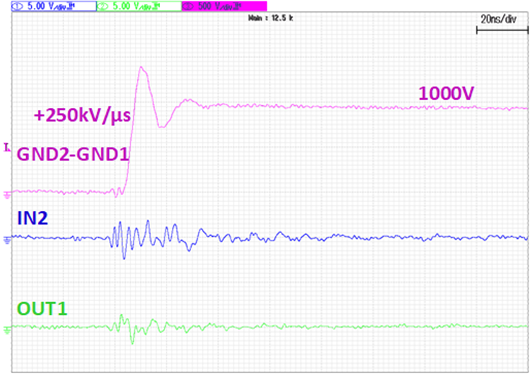 Demo boards with the IZL-110
EVK01

Isolated high-voltage buck-converter evaluation board.
It highlights the use of VDDTECH's IZL-100 digital isolator, IZL-200 error amplifier and NZL-300 transformer driver.